Berlin
---
The Brandenburg Gate from the east looking west (left) and the west looking east (right). The Berlin Wall was on the west side of the Gate.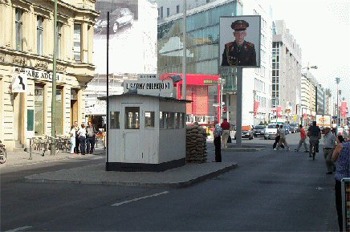 A remnant of the Berlin Wall (left). The famous Checkpoint Charlie, the checkpoint run by the Americans (right).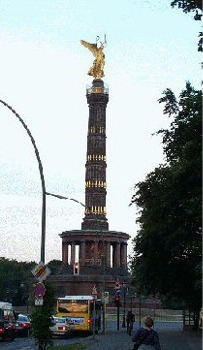 The Kaiser Wilhelm Memorial Church, still in its bombed out condition (left). The Siegersäule, or Victory Tower (right).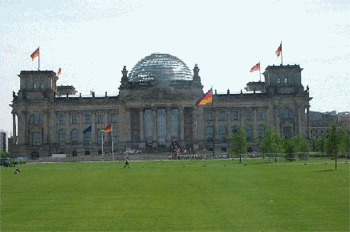 The Reichstag, the seat of German government. The line to tour the building went around the block.
---
Return to Germany and Texas