Heinrich Adolph Julius Bose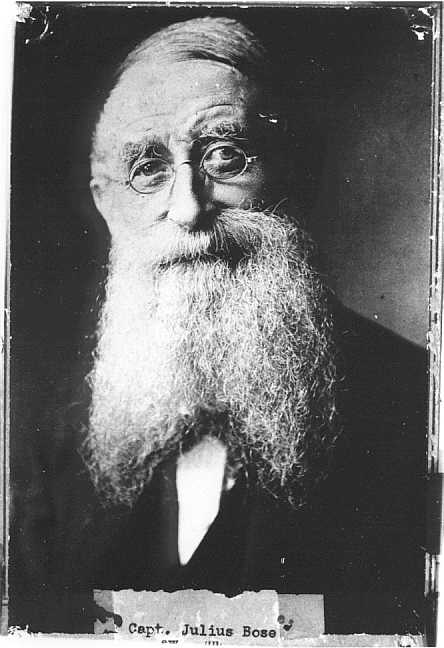 Photograph courtesy of the Sophienburg Museum and Archives in New Braunfels, Texas
Heinrich Adolph Julius Bose, or Julius, is the head of the House of Texas branch of the von Bose family. We have a record of his voyage from Bremen, Germany to Indian Point, Texas. In his life he accomplished many things:
Ship's captain
Farm Laborer
Civil War Soldier
Captain in the Texas Rangers
Julius was one of the original settlers of New Braunfels. Below there are some pictures of Julius and two of his sons. These pictures are published with permission of the Sophienburg Museum and Archives in New Braunfels, Texas.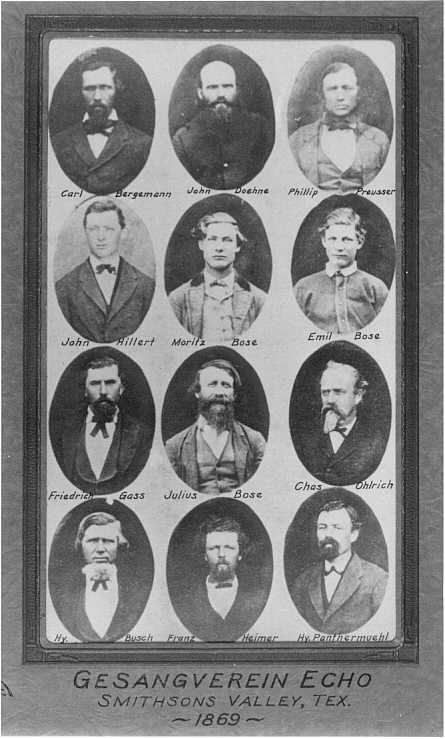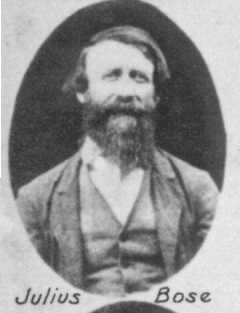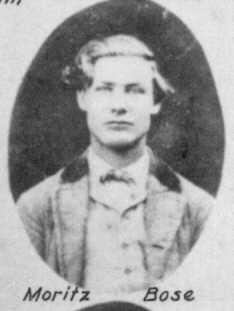 Julius, Emil and Moritz were part of the Gesangsverein, or singing club.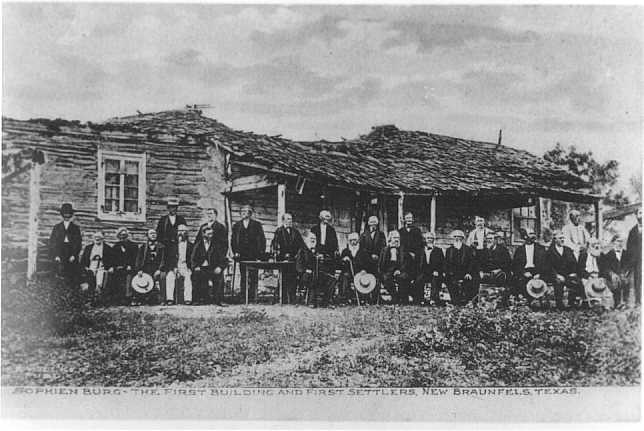 The caption says "Sophienburg - The First Building and First Settlers, New Braunfels, Texas". I am not certain which man is Julius.
---
Back to Homepage